Agudo Dance Company, was founded by Artistic Director – Jose Agudo and Creative Producer – Claire Cunningham. With over 40 years combined experience working in the dance sector, the company create ambitious, evocative and thought-provoking dance productions for the international stage. Our vision is to take people on a journey through the senses. We invite spectators and participants alike to be moved in every sense – physical, emotional, and cerebral. In choreography and performance, we connect people to the cathartic experience of dance, where creativity, good health and wellness are the essence of being alive.
The inaugural production 'Silk Road' was inspired by the people, dances and rituals along the nomadic silk routes from China to the Iberian Peninsular, and it has toured with live music since 2017 to critical acclaim. In 2019, the company created and performed the opening ceremony for the Davis Cup tennis championships in Madrid, which was televised worldwide.
The company has recently created a stunning new production of Prosper Merimee's classic novella – Carmen, with an incredible cast of 7 dancers, which will tour from summer 2021.
Jose started his career in Andalusia where he began performing as a Flamenco dancer. Slowly the world of contemporary dance became more visible as he worked throughout Europe performing with Charleroi/Danses, Ballet de Marseille, T.R.A.S.H, Shobana Jeyasingh Dance and Akram Khan Company.
As a rehearsal director and assistant choreographer Jose has worked on several creations for Akram Khan Company, including DESH, iTMOi, TOROBAKA, Until the Lions, Chotto Desh, London 2012 Olympic Games opening ceremony, and Sylvie Guillem's farewell tour Life in Progress.
In 2011, Jose started to study Kathak under Akram's guidance. Finding many parallels between this training and his early studies of Flamenco, Jose reconnected with his roots and began to explore traditional forms in a contemporary context. As a result he created Silk Road (2017), which has toured in 6 countries to date, and Carmen (2020).
Jose's independent choreographic commissions include, Ki for Phoenix Dance Theatre and English National Ballet School; Selah for ZfinMalta Dance Ensemble; A Thousand Shepherds for ACE Dance and Music, later restaged with Cape Dance Company; Arctic for LCDS; Regnum for Festival International de Music y Danza de Granada; Glansvit for Norrdans; Bhaj for SEAD/Bodhi Project; SAM for Area Jeune Ballet; and For You – a film collaboration with London Mozart Players.
In 2019, Jose choreographed the opening ceremony of the Davis Cup by Rakuten in Madrid. He is listed in the new edition of 50 Contemporary Choreographers, an international publication by Routledge. His new production of Carmen will tour from autumn 2021. He is developing a new full length solo base in the Hero With A Thousand Faces.
During 2022 and 2023 Jose embarked in a new adventure diving into the world of the musical theatre. First as an Associate Choreographer for Cabaret at the Kit Kat club. Then choreographing the flamenco scene and performing as the character of Rico at Strictly Ballroom the musical by Baz Lurhmann.
To read more about Jose's work please click here.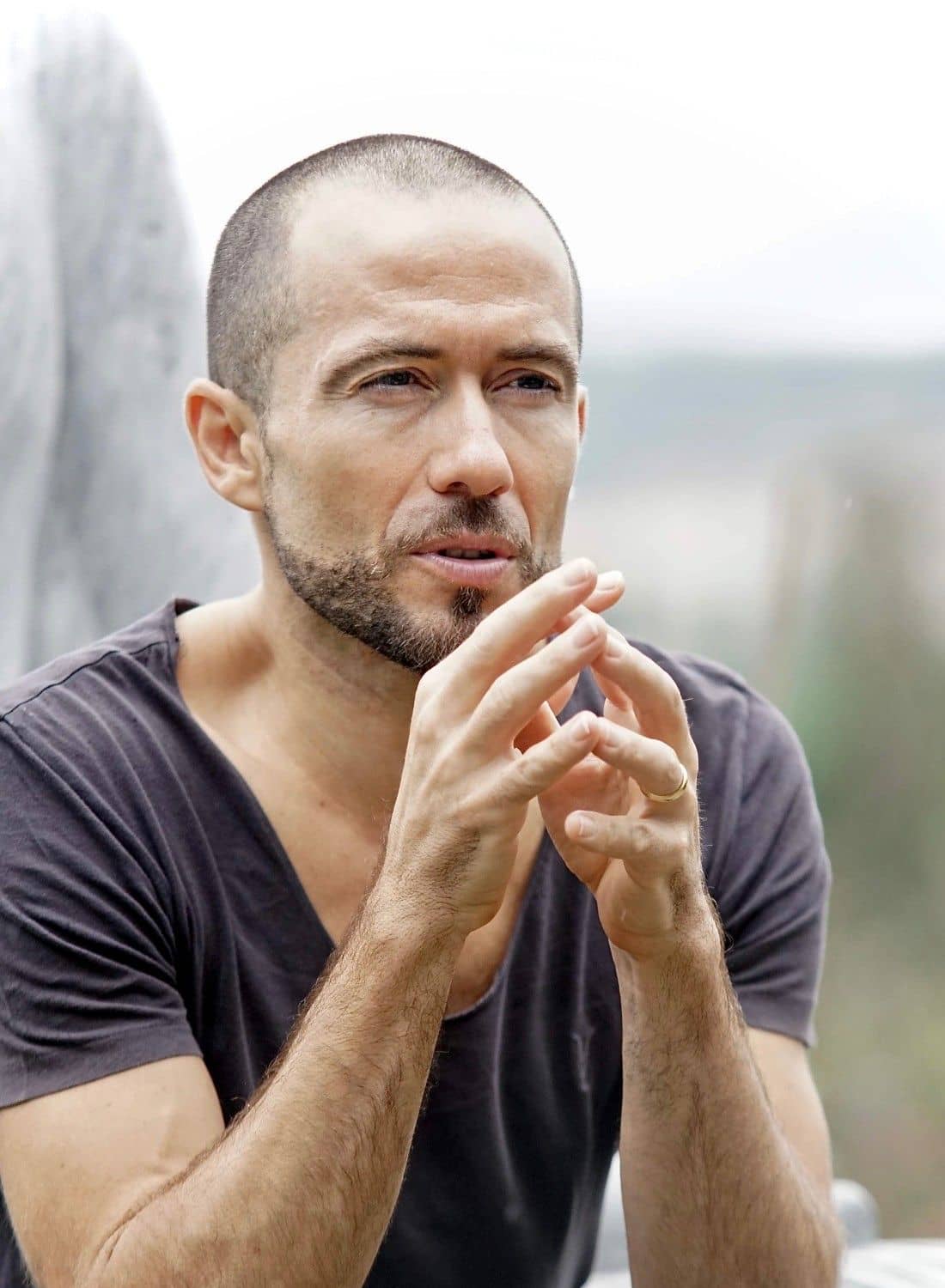 Image credit:
Manu Picado
Claire started her career as dancer, touring and performing with Wayne McGregor:Random Dance, Rui Horta, Sidi Larbi Cherkaoui, Theatre Rites and Charles Linehan. She was also rehearsal director for McGregor, Cherkaoui, Clod Ensemble, Shobana Jeyasingh, Enrique Cabrera and Hélène Blackburn.
Claire has made a significant contribution to health and well-being for dancers, writing and leading the Yoga for Dancers module at London Contemporary Dance School, teaching company classes and working with young dancers at The Prix de Lausanne.
Since leaving the stage, Claire trained in cultural leadership and creative producing. In 2015, she produced the award-winning and much-loved family work, Chotto Desh for Akram Khan Company. Her passion for producing works for young and family audiences has lead to several creations and one year at Sadler's Wells Theatre as a Young Audience Programme Consultant.
In 2017, Claire established Agudo Dance Company with Artistic Director/Choreographer Jose Agudo, to produce the company's first two works. Firstly, Silk Road, which was warmly received by critics and audiences alike in 6 countries, and most recently a stunning adaptation of Carmen.
Image credit:
Vipul Sangoi